Canadian Prime Minister Justin Trudeau ..Justin Pierre James Trudeau PC MP is a Canadian politician who is the 23rd and current prime minister of Canada. He has served as the prime minister of Canada since 2015 and as the leader of the Liberal Party since 2013. Trudeau is the second-youngest prime minister in Canadian history after Joe Clark; he is also the first to be the child or other relative of a previous holder of the post, as the eldest son of Pierre Trudeau.

In the days following his victory in the leadership race, snapshot polls recorded a surge in support for the Liberal party.

In 2013, Trudeau chose to give up his seat at the funeral of Nelson Mandela, in deference to Irwin Cotler as representative of the Liberal Party of Canada, because of Cotler's work for and with Nelson Mandela in fighting apartheid.

During the leadership campaign Trudeau pledged to park all his assets, exclusive of real estate holdings, into a blind trust which is atypical for opposition MPs, including leaders. According to documents obtained by the Ottawa Citizen, he fulfilled the pledge in July 2013 when the blind trust was set up by BMO Private Banking.

On January 27, 2014, Trudeau and MP Carolyn Bennett escorted Chrystia Freeland into the House of Commons, as is traditional for by-election victors. Trudeau launched an internet video the week before the 2014 Liberal party convention titled "An economy that benefits us all" in which he narrates his economic platform. He said that Canada's debt to GDP ratios have come down in recent years and now it's time for Ottawa to "step up".

In July 2019, a group of 20 independent academics published an assessment on Trudeau's first term as Prime Minister, called Assessing Justin Trudeau's Liberal Government: 353 Promises and a Mandate for Change. The assessment found that Trudeau's Liberal government kept 92 per cent of pledges, including complete and partial pledges. When calculating completed and realized pledges, they found Trudeau's government kept 53.5 per cent of their campaign promises. Trudeau's government, along with the "last Harper government had the highest rates of follow-through on their campaign promises of any Canadian government over the last 35 years," according to the assessment.

FOSSIL FOOL ECONOMICS

The Trudeau government's economic policy initially relied on increased tax revenues to pay for increased government spending. While the government did not balance the budget in its first term, it reduced Canada's debt-to-GDP ratio every year until 2020, when the COVID-19 pandemic hit. Trudeau's progressive social policy has included strong advocacy for feminism and abortion rights. His government introduced the bill that made conversion therapies illegal in Canada.

In his first term, Canada set targets to welcome an increased number of immigrants and refugees. Canada introduced the right to medically-assisted dying in 2016 and legalized cannabis for recreational use in 2018. In 2021, Trudeau announced the creation of a national child care plan with the intention of reducing day care fees for parents down to $10 a day per child within five years.

His environmental policy included introducing new commitments to reducing greenhouse gas emissions by 30% before 2030, and to achieve net-zero emissions by 2050. His main tool for reaching this target is a federal carbon pricing policy. Trudeau's parliament also adopted legislation for marine conservation, banning six common single-use plastic products, and strengthening environmental impact assessments. Trudeau pledged to ban single use plastic in 2019. In the year 2022 his government announced a ban on producing and importing single use plastic from December 2022. The sale of those items will be banned from December 2023 and the export from 2025. However, Trudeau is in favour of oil and gas pipelines to bring Canadian fossil fuel resources to foreign markets.

When the former Soviet KGB intelligence officer invaded the Ukraine. He brought the world closer to potential all out thermonuclear World War Three. A rather drastic way of reducing global population. Trudeau pledged support for Ukraine. But, hey, we are headed for virtual human extinction from climate warming. So, maybe the quicker alternative is preferred. It has happened before in Earth's history. Dinosaur remains are proof that the planet can stage a comeback. With new rulers, who might actually heed the failings of this century.
MEANTIME
COP 28 takes over the climate change baton from COP 27 at Egypt's Sharm El Sheikh city. The twenty-eighth Conference of the Parties is due to take place from 30th November to 12th December 2023 at the Expo City, Dubai, United Arab Emirates, UAE.
It is the wealthy billionaires who are giving nothing back. With politicians in the pockets of those contributing to party funds, to keep a dysfunctional system going. Hence, apart from a $Green-Dollar, we may also need a Wealth Tax. With such taxes going to pay off national debts, 100% transparently, and corruption free. If all countries unanimously declared a debt Moratorium, with each of them devaluing their currency, we'd have an inflation free world. Provided, that those doing so, stopped building:
1. Houses that reek of CO2.
2. Cars and trucks that pump toxic greenhouse gases into the atmosphere
3. Ships that pollute the air
4. Factories that swallow electricity like there is no tomorrow
And, immediately:
5. Ban coal for domestic and export energy production
6. Embark on a wind turbine and PV farm building programme
7. Engage more proactively in electric and hydrogen infrastructure.
8. Plant more trees in sustainable fashion to exceed use threefold
9. Routinely monitor politicians and civil servants for bribes and favours using anti-money laundering algorithms
10. Sign up to a $Green or $Agri dollar, index linked to sustainable food and energy production
It won't happen of course. Because the World Bank and International Monetary Fund (IMF) are the greed driven culprits, who have engineered the present climate crisis, in fueling kleptocratic empire building. Instead of cautious restraint.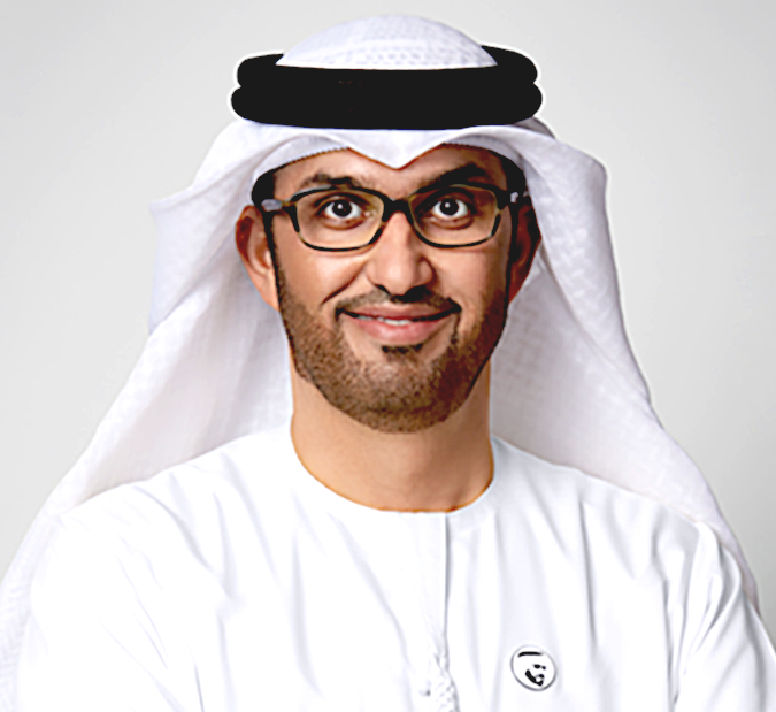 INTERNATIONAL FINANCIAL MORATORIUM - Why not just cancel all debts, in return for pledges not to build any more houses, factories, vehicles and vessels, that are not 100% zero emission. The banks do not need the money - and it is only paper. They are the drivers of global warming. Just stop the clock! With Natioanal Debts cancelled, and all currency index linked to an $Agri-Dollar, there will be zero inflation. At least, that is the theory. But, we also need to hammer corruption in politics. Really and truly tighten against procurement fraud and cash for favours. Politicians would need to be digitally monitored 100% of the time, measuring assets against income.

UAE announces diverse leadership team for COP28, that will run at Expo City Dubai from November 30–December 12, focused on raising global climate ambition. The UAE will host COP28, the annual climate summit, at Expo City, Dubai, from 30th November - 12th December, 2023.
...
SIX (SUGGESTED) STEPS TOWARD A COOLER PLANET - FOR ENLIGHTENED NATIONS
1. TRANSPORT: Phase out polluting vehicles. Governments aim to end the sale of new petrol, and diesel vehicles by 2040 but have no infrastructure plan to support such ambition. Such infrastructure should exceed the performance of fossil fuel filling stations, prolong EV battery life and provide power grids with a measure of load leveling. Any such system should seek to obviate the provision of millions of fast charge points to include fuel cell cars, where implementation could otherwise prove to be a logistical nightmare. This may involve international agreement as to energy storage format and statute to steer OEM vehicle makers to collaborate as to future proofing, to include green hydrogen.
Marine transport can be carbon neutral given the right policy incentives, with phased transition in specific stages such as not to unduly penalize present investment in LNG shipping and other recent MARPOL compliant IC powered vessels. Future cargo vessel should be at least in part powered by renewable solar and/or wind energy, on the road to zero carbon, making allowances for technology catch-up. A scrappage scheme might encourage fleet operators to accelerate shipping upgrades, and a fund for radical innovation that would not otherwise qualify under in-situ programmes (such as Horizon Europe) might be introduced - with fast-track, reduced, form-filling and open-loop decision making, such that applications may be tweaked rather than struck out.
Air travel powered by kerosene should attract hefty mitigation offset, where low carbon alternatives should be encouraged such as electric air transport.
2. RENEWABLES: Renewable energy should replace carbon-based fuels (coal, oil and gas) in our electricity for homes, factories, heating and transport. Coal and nuclear power plants should be phased out.
3. HOUSING: On site micro or macro generation is the best option, starting with new build homes that are both affordable and sustainable by design to replace crumbling housing stocks. Encourage building in timber to provide carbon lock from a renewable natural resource. Planning policies should be updated to outlaw unsustainable development, with harsh financial penalties for kleptocratic local authorities, especially those with a history of corrupt practices (from historic similar fact evidence files).
4. AGRICULTURE: We need to grow more trees to absorb carbon emissions from a growing population, unregulated/unrestricted air travel. New homes should be timber where practical as a priority. We should promote reductions in food waste and the eating of foods that use less energy to produce. Educate children on these matters in schools and via campaigns such as no meat Mondays, should be part of ordinary study. Polluted fish from fisheries, might be replaced with fish farmed by aquaculture inland, rather than risk carcinogens from our seas.
5. INDUSTRY: Factories should be aiming for solar heating and onsite renewable energy generation. EV parking and even service facilities should be part of new industrial estates as part of any building permissions - with subsidies or tax reductions as incentives to property developers.
6. POLITICS: - National governing bodies need to adopt rules to eliminate administrative wastages, to include scaling down spending on (showboat) war machines, increasing spend on educating the public and supporting sustainable social policies that mesh with other cultures. This includes fostering policies and making funds available to close links in the technology chain to make up for lost time. Kleptocratic empire building must cease in the search for natural equilibrium. Most important of all, corruption must cease in favour of 100% transparency, with politicians, civil servants and fraudulent procurement contracts, the subject of anti-money-laundering computer checks, using the same algorithms to combat terrorism. Because, corruption is the enemy of a truly sustainable Circular Economy, otherwise known as Blue Growth Economics.
COP OUT DIRTY DOZEN - IN ORDER OF CO2, METHANE GLOBAL % VOLUME & COAL FIRED INSANITY
Chinese President

Xi Jinping

US President

Joe Biden

EU President

Ursula von der Leyen

Indian PM (Russian Ally?)

Narendra Modi

Vladimir Putin (War Criminal)

Russian PM

Japanese PM

Fumio Kishida

Han Duck-soo

South Korean PM

Mohammed bin Salman

Saudi Arabian Crown Prince

Justin Trudeau

Canadian PM

Luiz Inácio Lula da Silva

Brazilian PM

Joko Widodo

Indonesian President

Anthony Albanese

Australian PM
1995 COP 1, BERLIN, GERMANY
1996 COP 2, GENEVA, SWITZERLAND
1997 COP 3, KYOTO, JAPAN
1998 COP 4, BUENOS AIRES, ARGENTINA
1999 COP 5, BONN, GERMANY
2000:COP 6, THE HAGUE, NETHERLANDS
2001 COP 7, MARRAKECH, MOROCCO
2002 COP 8, NEW DELHI, INDIA
2003 COP 9, MILAN, ITALY
2004 COP 10, BUENOS AIRES, ARGENTINA
2005 COP 11/CMP 1, MONTREAL, CANADA
2006 COP 12/CMP 2, NAIROBI, KENYA
2007 COP 13/CMP 3, BALI, INDONESIA
2008 COP 14/CMP 4, POZNAN, POLAND
2009 COP 15/CMP 5, COPENHAGEN, DENMARK
2010 COP 16/CMP 6, CANCUN, MEXICO
2011 COP 17/CMP 7, DURBAN, SOUTH AFRICA
2012 COP 18/CMP 8, DOHA, QATAR
2013 COP 19/CMP 9, WARSAW, POLAND
2014 COP 20/CMP 10, LIMA, PERU
2015 COP 21/CMP 11, Paris, France
2016 COP 22/CMP 12/CMA 1, Marrakech, Morocco
2017 COP 23/CMP 13/CMA 2, Bonn, Germany
2018 COP 24/CMP 14/CMA 3, Katowice, Poland
2019 COP 25/CMP 15/CMA 4, Santiago, Chile
2020 COP 26/CMP 16/CMA 5, Glasgow, Scotland
2021 COP 26/ Glasgow, Scotland 1-12 November
2022 COP 27/ Sharm El-Sheikh, Egypt, 6-18 November
2023 COP 28/ Expo City, Dubai, UAE, 30 Nov - 12 Dec
DESERTIFICATION COP HISTORY
| | |
| --- | --- |
| COP 1: Rome, Italy, 29 Sept to 10 Oct 1997 | COP 9: Buenos Aires, Argentina, 21 Sept to 2 Oct 2009 |
| COP 2: Dakar, Senegal, 30 Nov to 11 Dec 1998 | COP 10: Changwon, South Korea, 10 to 20 Oct 2011 |
| COP 3: Recife, Brazil, 15 to 26 Nov 1999 | COP 11: Windhoek, Namibia, 16 to 27 Sept 2013 |
| COP 4: Bonn, Germany, 11 to 22 Dec 2000 | COP 12: Ankara, Turkey, 12 to 23 Oct 2015 |
| COP 5: Geneva, Switzerland, 1 to 12 Oct 2001 | COP 13: Ordos City, China, 6 to 16 Sept 2017 |
| COP 6: Havana, Cuba, 25 August to 5 Sept 2003 | COP 14: New Delhi, India, 2 to 13 Sept 2019 |
| COP 7: Nairobi, Kenya, 17 to 28 Oct 2005 | COP 15: 2020 |
| COP 8: Madrid, Spain, 3 to 14 Sept 2007 | COP 16: 2021 |
BIODIVERSITY COP HISTORY
| | |
| --- | --- |
| COP 1: 1994 Nassau, Bahamas, Nov & Dec | COP 8: 2006 Curitiba, Brazil, 8 Mar |
| COP 2: 1995 Jakarta, Indonesia, Nov | COP 9: 2008 Bonn, Germany, May |
| COP 3: 1996 Buenos Aires, Argentina, Nov | COP 10: 2010 Nagoya, Japan, Oct |
| COP 4: 1998 Bratislava, Slovakia, May | COP 11: 2012 Hyderabad, India |
| EXCOP: 1999 Cartagena, Colombia, Feb | COP 12: 2014 Pyeongchang, Republic of Korea, Oct |
| COP 5: 2000 Nairobi, Kenya, May | COP 13: 2016 Cancun, Mexico, 2 to 17 Dec |
| COP 6: 2002 The Hague, Netherlands, April | COP 14: 2018 Sharm El-Sheikh, Egypt, 17 to 29 Nov |
| COP 7: 2004 Kuala Lumpur, Malaysia, Feb | COP 15: 2020 Kunming, Yunnan, China |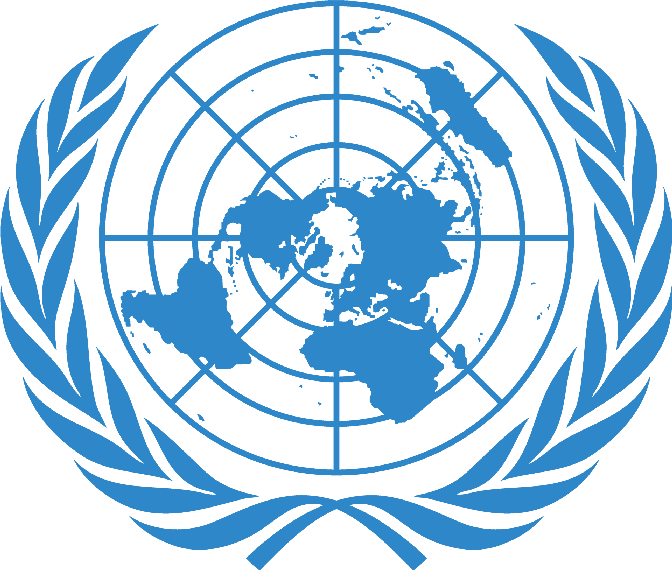 CONTACTS
Floor 3
2 America Square,
London EC3N 2LU
United Kingdom

TEL: +44 (0)20 7871 0173
FAX: +44 (0)20 7871 0101

info@climateactionprogramme.org
https://www.energyconnects.com/opinion/features/2023/january/dr-sultan-al-jaber-appointed-cop28-uae-president-designate/
https://carsandyachts.com/trending/40-of-the-most-bizarre-things-you-would-only-ever-find-in-the-emirate-of-dubai-story
http://www.climateactionprogramme.org