UN - CLIMATE CHANGE COP 26 2021
Please use our A-Z INDEX to navigate this site, or our HOMEPAGE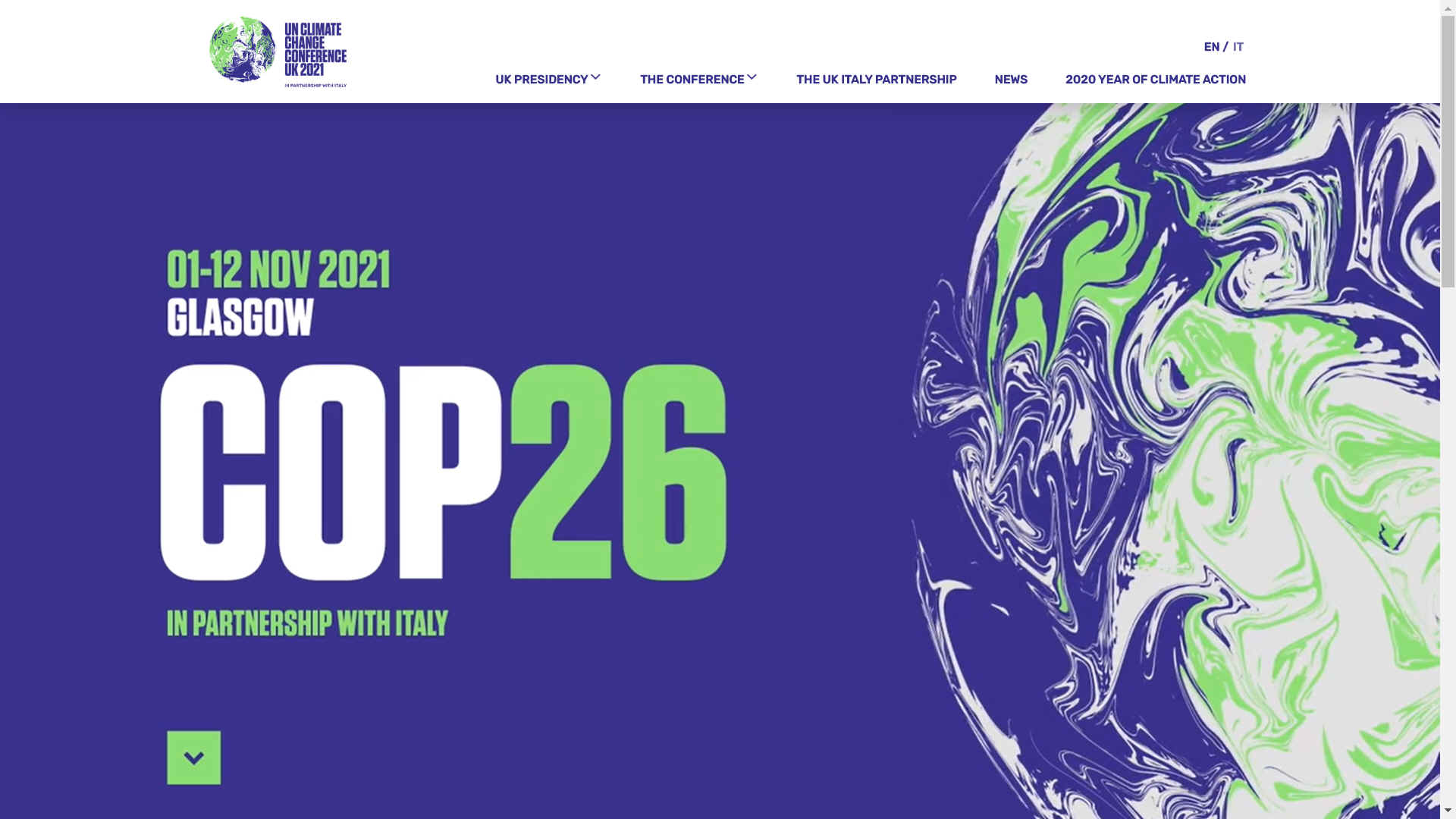 With another year of non-action, in fact no talks at all for the big cheeses to squabble and cloud issues for all the smaller nations that are being exploited. Can we expect anything of value to come out of this Highland fling?
2021: COP 26, GLASGOW, SCOTLAND

We are hoping for big things in Bonny Scotland, since the parties have two sittings to make up for.
Those economies what are deeply in the red, may want to admit their failings and take some drastic action to taper off growth to allow the planet to cool.
Covid19 has shown us the way. Many of us can work from home. We don't need to travel to far off lands to enjoy a break, and social events should be limited.
We imagine that farming should be changed and old fashioned house building must stop.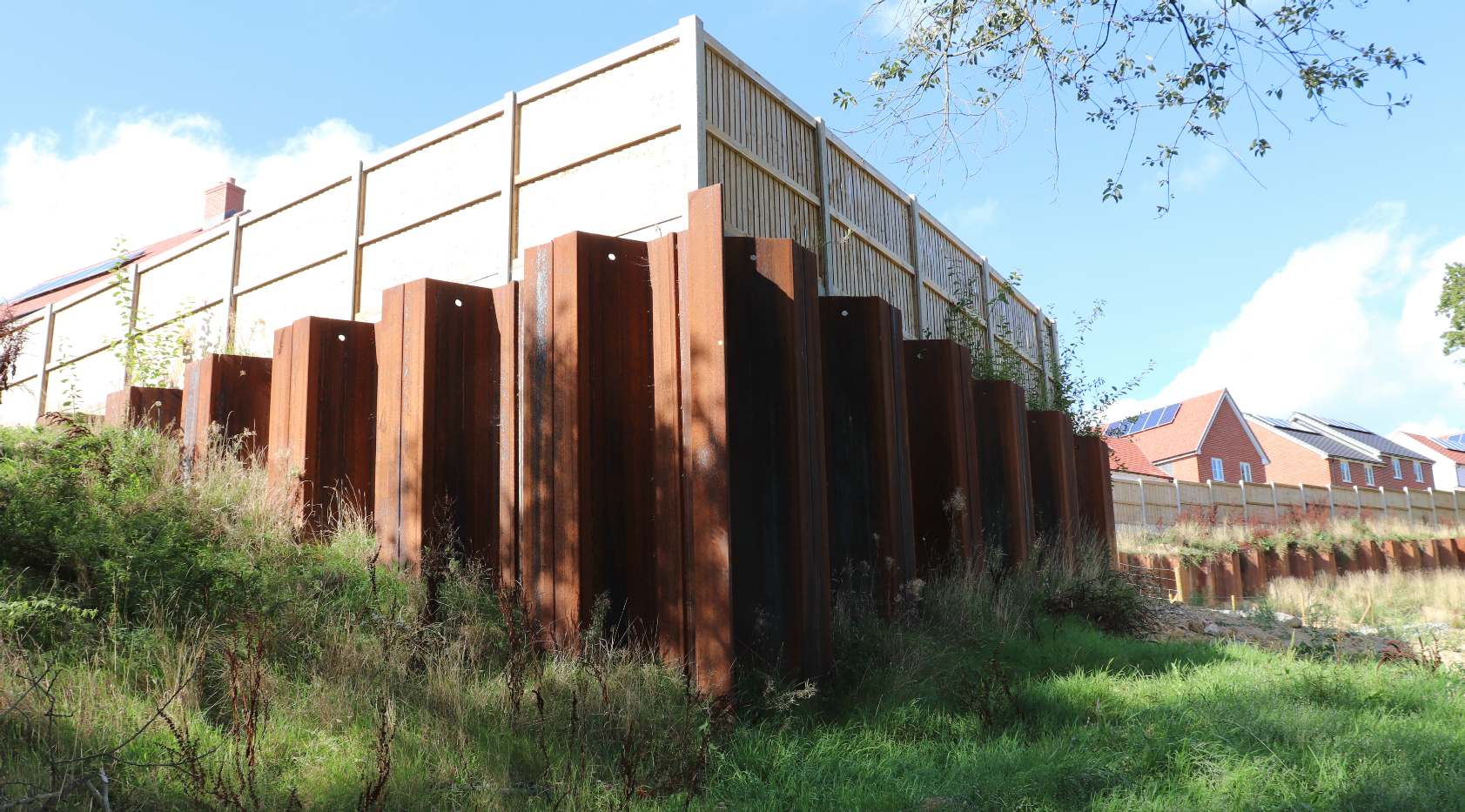 ARTIFICIAL & CLIMATE UNFRIENDLY - David Cameron, Theresa May and now Boris Johnson, continue to superheat the economy with developments like that show above. Their policies have been wrong for so long, they have forgotten what honesty is.
In Herstmonceux village in Sussex, developers got planning permission to pile drive corrugated steel sections into this hillside, destroying the natural habitat in the process. It's an ecological nightmare. Why? To cram in as much countryside village development as they can to reap rating taxes - to provide profits for property developers who support the Conservative style of management that has led to a National Debt of some £2 trillion pounds.
To make matters worse, there is a shortage of genuinely affordable housing in this location. Poor roads, and no local schools. So why did they not force developers to build sustainably, such that young families can afford to live without becoming financial slaves for the rest of their lives!
Boris Johnson is now trying to generate even more of a building boom. Has he not heard of Climate Change. How will his delegate, Alok Sharma, be able to hold his head up high next November?
1995 COP 1, BERLIN, GERMANY
1996 COP 2, GENEVA, SWITZERLAND
1997 COP 3, KYOTO, JAPAN
1998 COP 4, BUENOS AIRES, ARGENTINA
1999 COP 5, BONN, GERMANY
2000:COP 6, THE HAGUE, NETHERLANDS
2001 COP 7, MARRAKECH, MOROCCO
2002 COP 8, NEW DELHI, INDIA
2003 COP 9, MILAN, ITALY
2004 COP 10, BUENOS AIRES, ARGENTINA
2005 COP 11/CMP 1, MONTREAL, CANADA
2006 COP 12/CMP 2, NAIROBI, KENYA
2007 COP 13/CMP 3, BALI, INDONESIA
2008 COP 14/CMP 4, POZNAN, POLAND
2009 COP 15/CMP 5, COPENHAGEN, DENMARK
2010 COP 16/CMP 6, CANCUN, MEXICO
2011 COP 17/CMP 7, DURBAN, SOUTH AFRICA
2012 COP 18/CMP 8, DOHA, QATAR
2013 COP 19/CMP 9, WARSAW, POLAND
2014 COP 20/CMP 10, LIMA, PERU
2015 COP 21/CMP 11, Paris, France
2016 COP 22/CMP 12/CMA 1, Marrakech, Morocco
2017 COP 23/CMP 13/CMA 2, Bonn, Germany
2018 COP 24/CMP 14/CMA 3, Katowice, Poland
2019 COP 25/CMP 15/CMA 4, Santiago, Chile
2020 COP 26/CMP 16/CMA 5, Glasgow, Scotland
2021 COP 26/ Glasgow, Scotland 1-12 November
DESERTIFICATION COP HISTORY
| | |
| --- | --- |
| COP 1: Rome, Italy, 29 Sept to 10 Oct 1997 | COP 9: Buenos Aires, Argentina, 21 Sept to 2 Oct 2009 |
| COP 2: Dakar, Senegal, 30 Nov to 11 Dec 1998 | COP 10: Changwon, South Korea, 10 to 20 Oct 2011 |
| COP 3: Recife, Brazil, 15 to 26 Nov 1999 | COP 11: Windhoek, Namibia, 16 to 27 Sept 2013 |
| COP 4: Bonn, Germany, 11 to 22 Dec 2000 | COP 12: Ankara, Turkey, 12 to 23 Oct 2015 |
| COP 5: Geneva, Switzerland, 1 to 12 Oct 2001 | COP 13: Ordos City, China, 6 to 16 Sept 2017 |
| COP 6: Havana, Cuba, 25 August to 5 Sept 2003 | COP 14: New Delhi, India, 2 to 13 Sept 2019 |
| COP 7: Nairobi, Kenya, 17 to 28 Oct 2005 | COP 15: 2020 |
| COP 8: Madrid, Spain, 3 to 14 Sept 2007 | COP 16: 2021 |
BIODIVERSITY COP HISTORY
| | |
| --- | --- |
| COP 1: 1994 Nassau, Bahamas, Nov & Dec | COP 8: 2006 Curitiba, Brazil, 8 Mar |
| COP 2: 1995 Jakarta, Indonesia, Nov | COP 9: 2008 Bonn, Germany, May |
| COP 3: 1996 Buenos Aires, Argentina, Nov | COP 10: 2010 Nagoya, Japan, Oct |
| COP 4: 1998 Bratislava, Slovakia, May | COP 11: 2012 Hyderabad, India |
| EXCOP: 1999 Cartagena, Colombia, Feb | COP 12: 2014 Pyeongchang, Republic of Korea, Oct |
| COP 5: 2000 Nairobi, Kenya, May | COP 13: 2016 Cancun, Mexico, 2 to 17 Dec |
| COP 6: 2002 The Hague, Netherlands, April | COP 14: 2018 Sharm El-Sheikh, Egypt, 17 to 29 Nov |
| COP 7: 2004 Kuala Lumpur, Malaysia, Feb | COP 15: 2020 Kunming, Yunnan, China |
CONTACTS
Floor 3
2 America Square,
London EC3N 2LU
United Kingdom

TEL: +44 (0)20 7871 0173
FAX: +44 (0)20 7871 0101

info@climateactionprogramme.org
http://www.climateactionprogramme.org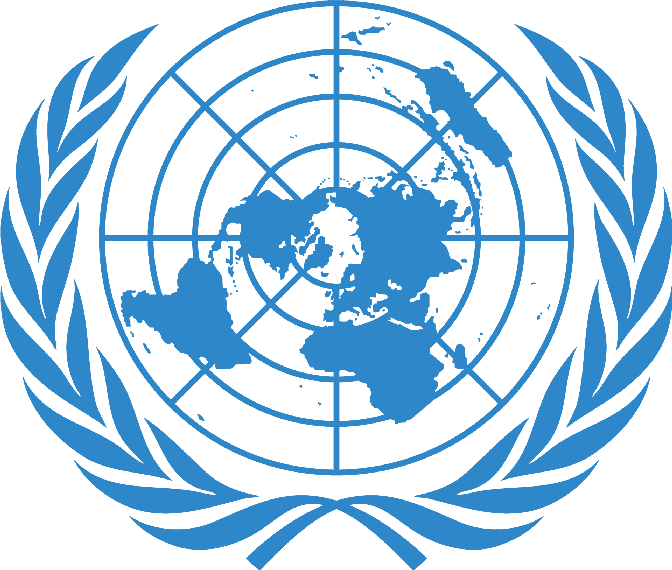 LINKS & REFERENCE
h
http://www.climateactionprogramme.org
This website is Copyright © 2020 Climate Change Trust & Injustice Alliance